By Seamless Gutters on Dec 16, 2017 in Gutter Materials, Gutter Styles, Minnesota Leafless Gutter's Blog | 0 Comments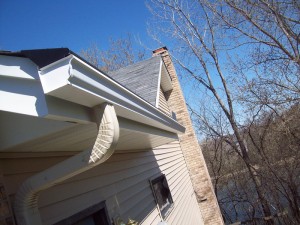 It's safe to say that most Cottage Grove, MN homeowners generally do not think about their gutters very often. But when we do, we need to make sure we think about every aspect of our gutters including protection, maintenance and installation.
It's important to have an understanding of your gutters, and the role they play, to help prevent some costly home repair bills in the future.
Proper Gutter Installation Is Important